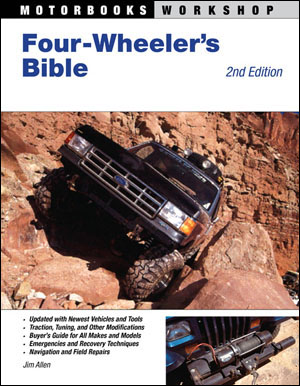 Get the Four-Wheeler's Bible...included with your registration!!!
Four-wheeling expert Jim Allen has long been one of the four-wheeler's most respected and reliable guides. This new edition of Allen's bestselling Four Wheeler's Bible includes all the basics for getting the most out of your four-wheel drive, along with updates on new vehicles, projects, events, and opportunities. The book begins with basic modifications--such as increasing ground clearance and traction with larger wheels and tires--then gathers speed for more advanced and radical mods, from installing lift kits to increasing suspension articulation. Step-by-step photo sequences guide you through whatever modifications suit your vehicles and your needs. With the best information on the latest Jeeps and other off-road vehicles; the most trustworthy advice on used and vintage models; and the most up-to-date news about events, courses, and competitions, this new edition of the Four Wheeler's Bible is a resource no four-wheeler will want to be without.
"This is THE BOOK that every buyer of a 4x4 should be given as soon as he takes possession of his new wheels. This new book should be in your off-road library!"
—JPFreek Adventure Magazine, Summer 2009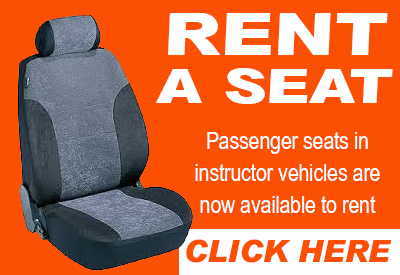 Rent A Seat...
Passenger seats in instructor vehicles are now available to rent. It's not a particularly plush ride, and the soft tops do not seal out the elements...but it's an exciting way to see what the park has to offer, and (this seems to be the most popular reason for doing this) people ask a ton of questions as we travel through the park. The passenger seats are available for $139 per day. Click on the Seat button on the Payment page (you have to go through the Registration process first) to register for this option. Make sure you have a few alternate dates in mind, as this option fills up quickly. For insurance purposes, passengers must be 18 years of age. Sorry, Four Wheeler's Bible not included with Seat Registration.